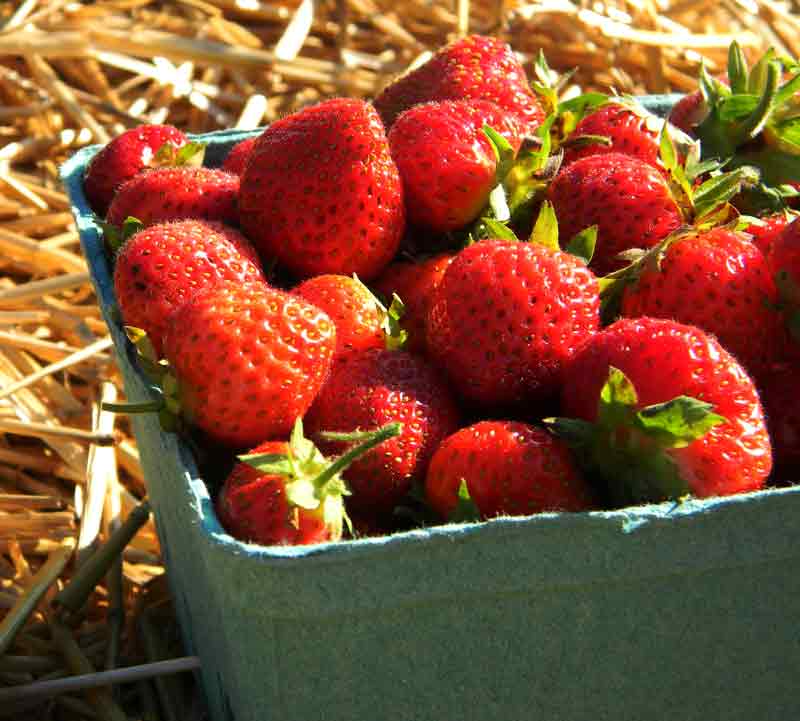 From first greens to strawberries to potatoes to pumpkins, we grow it here. Each year we plan, plant, tend and harvest a diverse crop of garden vegetables and produce—including asparagus, leaf greens, onions, strawberries, peas, beans, beets, corn, tomatoes, squash, melons and more.
Strawberries are a priority crop, and one we particularly offer in farmgate sales.
GreenGate is not a certified organic farm, but we raise our crops without the use of conventional chemicals, and any foliar sprays we use are approved for organic use. We use raised-bed, minimal-till system for many of our crops, because we believe the secret to great food is literally hidden in the soil.
We offer a limited number of annual CSA subscriptions each season. This is a great way to ensure a steady, reliable source for whatever is in season, and get priority access to any limited crops. Subscriptions are weekly or bi-weekly, based on your preferences.
Egg subscriptions can be included with your vegetable subscription, and your basket pickup is a great time to stock up on beef and pork as well, when in stock.
If you think our CSA program is the right fit for you, please contact us for details and to book. We offer discounts to any CSA customers who coordinate and pickup for subscriber groups. Delivery is by special arrangement only; we have no regular pickup points away from home.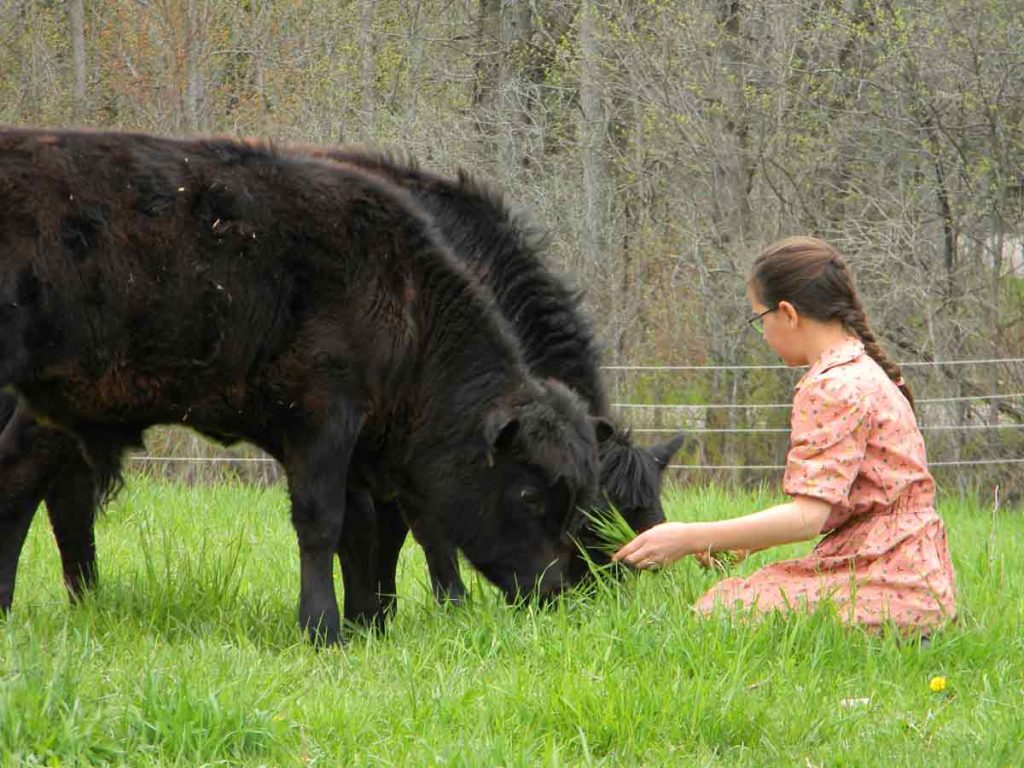 At GreenGate Heritage Farm (and on rented land), we raise Dexter cattle, an excellent breed for on pasture. They are known for fine-grained meat with tender texture and incredible flavor. Their smaller finish size makes beef halves or quarters perfect for small family freezer beef.
If you've wearied of conventional beef or suffered from negative health impacts, be sure to take a look at grass-fed beef and its tremendous health benefits. Plus, pastured livestock is a fundamental part of thriving farm eco-systems and essential to plant vitality and soil health.
To read more about Dexters, we recommend this article at dextercattle.ca
And here is an excellent resource for the health benefits of grass-fed beef.
Extra Lean Ground Beef

$10.00 lb
8 pack. Made from our own grass-fed Dexter Beef & pastured Tamworth Pork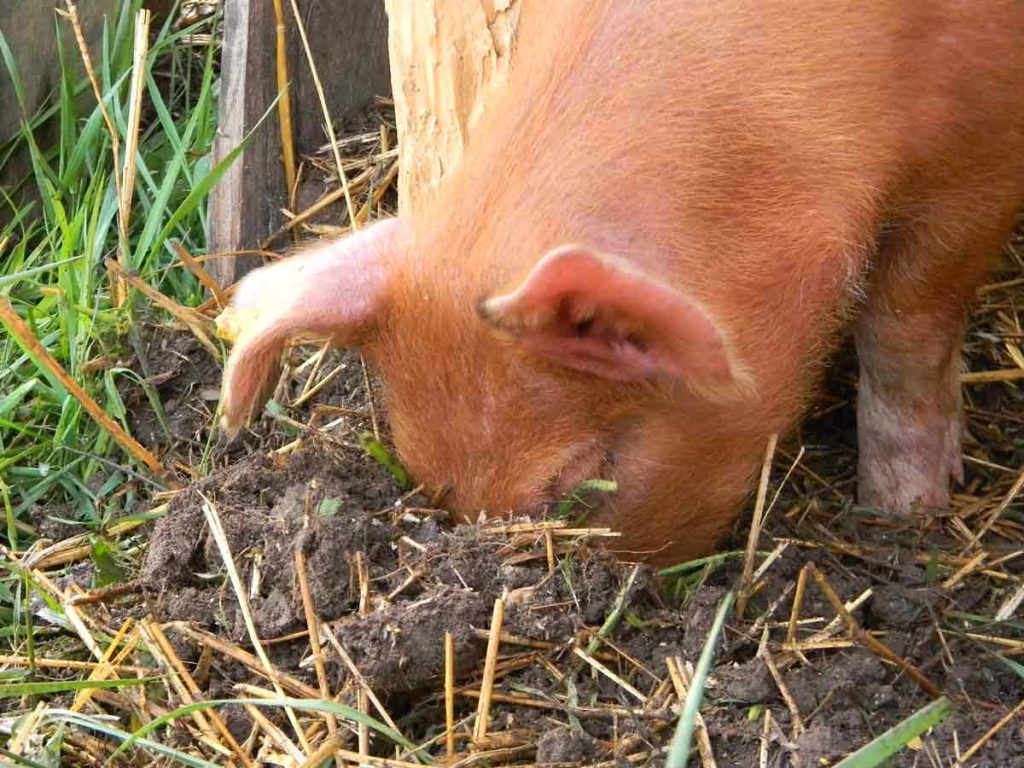 This is not your conventional pork. It's pasture-raised, heritage pork, which brings incredible flavour to your table, as well as higher levels of micro-nutrients and vitamins.
Our pigs are dominantly Tamworth, one of the oldest surviving pig breeds and genetically close to wild boar. While these pigs grow more slowly, the resulting flavor more than makes up for it! Our sausages are a favourite with our customers year after year, and are gluten and MSG free. Our feed is non-GMO; we do not use antibiotics or hormones on our pigs, and all meat is government inspected.
Bratwurst Sausage

$9.50 lb

Honey Garlic Sausage

$9.80 lb

Breakfast Sausage

$9.80 lb